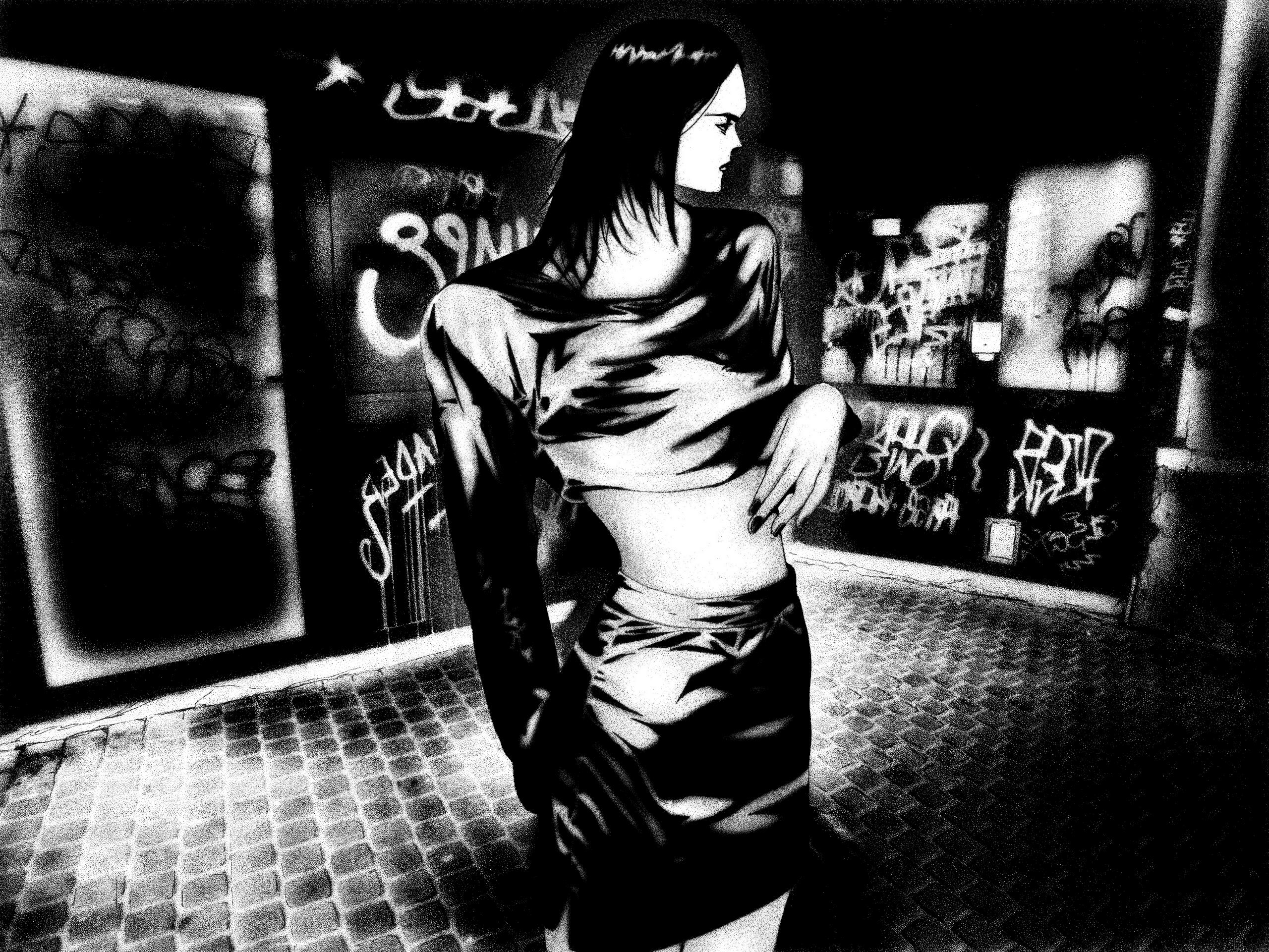 "Abandon all hope ye who enters the city of Samsara, a place where only piranhas get to eat, and rabid, toothless hyenas feast on the rottin' corpse of God"

LAOWAI TANGO is a 12-issue manga series published in digital-first format.

On issue 2: "The Death of the Chrisantemum". The Russian mafia Plan Boga, the Filipino gang Clan Misericordia, and the Samoans stayed put with their plan to take out the heirs to theGolden Dragon Empire before they can get married and unify the organization's warring factions. This time they employ two members of the ruthless Order of the Hashashin... two killers against a dozen of the Dragon's soldiers! Will they succeed in their task? Or will Juan Pardo's (aka El Yawar) more patient approach pay off in the end instead? Furthermore: how will the Golden Dragon bosses react now that their children have been targeted?

Issue 1 contains a 24-page manga in PDF and CBR format + 14 pages of extra material consisting of sketches, discarded material, character designs, back story, and more. You will also get a high-resolution file for you to print an A3 poster at home.

Available in English & Spanish
World War 3 saw no bombs or troops, but instead massive cyber-warfare which crippled most countries' infrastructures. Thus began the Great Global Diaspora, the biggest migration in the history of mankind, in search of basic needs such as water and social stability of some sort. During the first decade, the forced relocation of entire populations blurred concepts such as national, ethnic, and cultural identity. But in the long term it had the exact opposite effect: dispersed in foreign lands without anything resembling a sense of "home", people grouped in Neo-Tribal underground societies, soon engaged in local-based, violent disputes for territorial control.
About me
I am Berliac, manga artist and illustrator. My clients include The New York Times, VICE, Le Monde Diplomatique, McSweeney's Quarterly, Picasso Museum, and others.
Find me on social media:
Let's work together!
For commissions, foreign rights, and other inquiries please write to neogekiga@gmail.com or fill in the form: